If you have not already in a previous step, download and extract the CustomerResources.zip folder which contains a map document set up for use with Project Planner named CrescentLink.mxd
In the ArcMap standard toolbar, click the dropdown by the

Add Data button

and choose "

Add Data

"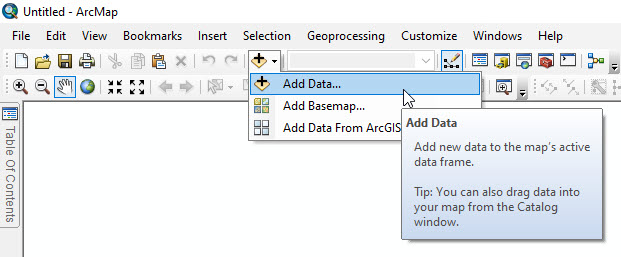 In the resulting dialog box, navigate in Folder Connections--adding a Folder Connection if needed-- to the Empty Data Model geodatabase wherever you stored it after downloading.
Drill down to find the

sdm_CrescentLink

feature dataset (probably the first item in the list within the GDB)
Click the

sdm_CrescentLink

feature dataset to select it and click

Add
Note:

If you get a warning for

Unknown Spatial Reference

at this point, you still need to set the projected coordinate system on the feature dataset through ArcCatalog as outlined above
At the top of the ArcMap screen, click Windows, then Table of Contents to open the Table of Contents if it is not already open. Verify that the empty feature classes within the sdm_CrescentLink feature dataset appear in your Table of Contents, ready to be populated with your network data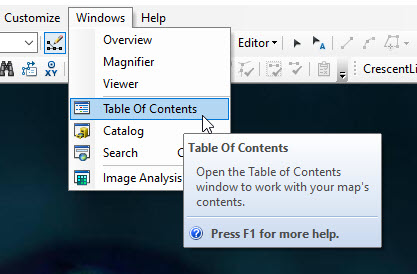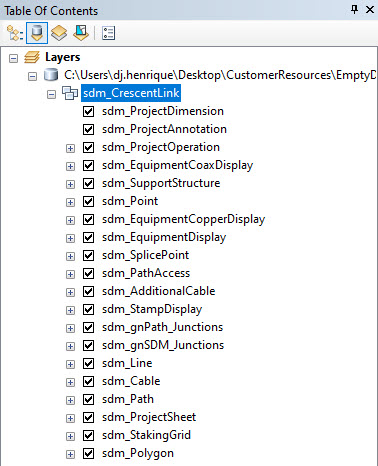 Right-click in the white space where your map will eventually be displayed and select

Data Frame Properties…



Click the Coordinate System tab and verify the current coordinate system shown at the top of the lower box matches the one selected previously for the geodatabase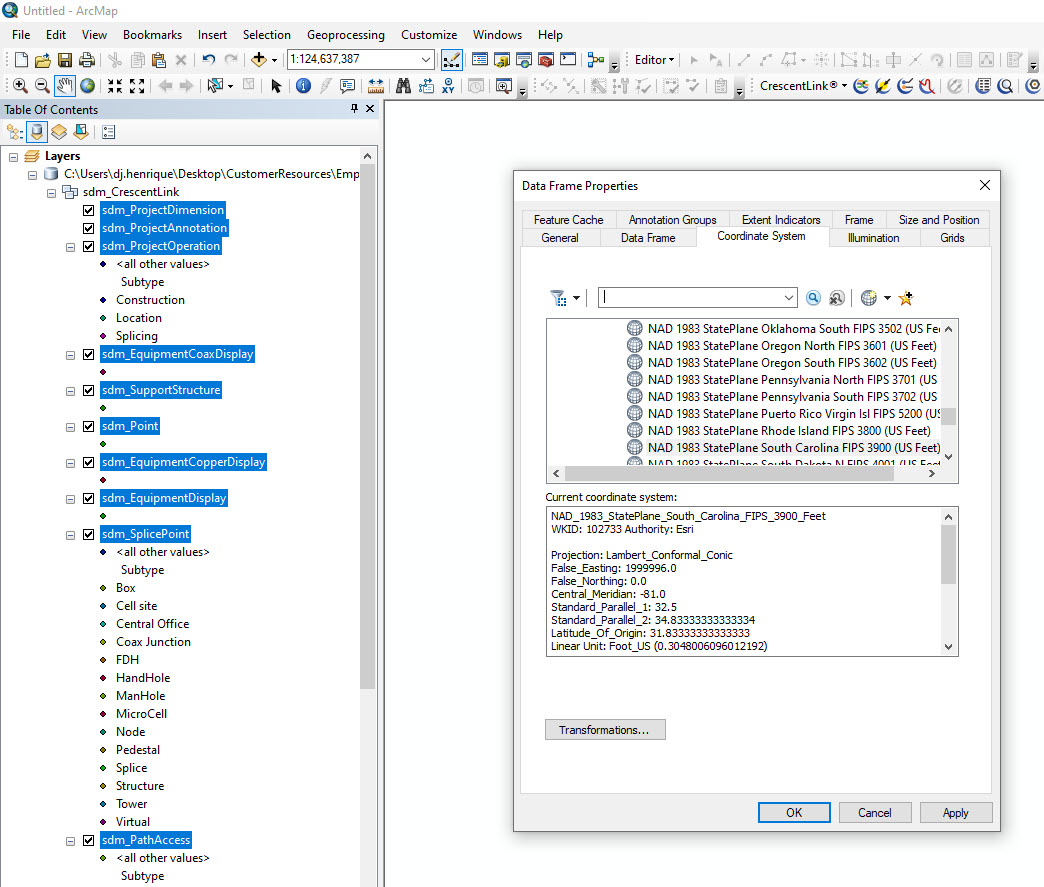 Click the

Add Data dropdown

again, if desired, and choose

Add Basemap

to select a basemap for your data, such as 'Streets'.
*Alternatively, you may have basemaps at your disposal from municipal or state governments' GIS services. You can use the Add Data option to add these to your map at this point instead of the Add Basemap option. You will want to ensure your basemap has the same coordinate system as your data frame if you intend to use it to accurately place network components.